I recently talked to a client that just refreshed her brand, got a new website, and wanted to know how to take her brand to the next level. The problem? Her budget was tight for the next few months before she could look at running a serious digital advertising campaign. I get it. Doing a brand makeover or building a website is an investment. And once it's done, you want to introduce the new look to the world. So here's what I would do. Set up a digital re-marketing campaign on Google and Facebook.
What is re-marketing?
Re-marketing is a list of everyone that has been to your website (or people on your mailing list).
You then "follow" these audiences around the internet showing them your ads through Facebook or Google. Did you know that you can, for example, show Google and Facebook ads on news sites like townsvillebulletin.com.au.
Most businesses don't have this set up yet; if you don't, check out this post and do it now: How to set up Google and Facebook Pixel and audiences.
If you already have the Google Analytics or Facebook pixel installed, you can at least create a list with website traffic from the past 30 days.
Now, let's get started with the campaign
Once you have this list, I would start by creating an "evergreen ad set" with your new brand to kickstart your digital re-marketing campaign.
This is an ad you can run year-round, instead of a specific ad for a season or offer. The reason being, that realistically you are not going to create a new ad set every month. I would create something that I can run all year, and if I come up with a particular ad set for say Easter or Black Friday, I can pause my evergreen set during the promotional period and turn it back on when it's done.
On Google, you want to start with ten different ads, if you can. Most people start with one ad and recreate the ad in a lot of sizes. I would start with a 300px x 250px ad, and come up with ten variations.
That way, you can see which ad or offer gets the best click-through rate.
These ads could mention a service you are offering, an image profile of yourself or your location. To be consistent with what the viewer has seen on your website, these ad designs should be heavily branded in your brand's design style and feature your logo, font, colours and perhaps some brand photography.
On Facebook, I would try an image ad, a carousel ad and a video ad, and pop them all in the same ad group. See which one works best. Again, you don't have to do this. You could start with one or two image ads, but I like to test things and see what does best.
When you create your digital re-marketing campaign ads, you want to keep a few things in mind:
People that see the ads have already been on your website
You want to remind people about your products/services
You're not adding new people to your funnel; you keep warming up people already in your funnel
So what you want to think through is, "what do I want to communicate?"
Client testimonials work well in re-marketing campaigns, so do guarantees or other information that would build trust (such as you've helped over 2000 businesses, or that you've been around since 1999).
When starting these ads, you can spend as little as $5 per day. But depending on how many people are on your list, you might want to spend a bit more.
I think that a basic re-marketing campaign is the backbone and foundation of any business that wants to grow online. As a general rule, less than 95% of people coming to your website will get in touch. Sometimes less than 1%. So spending money on increasing that number is money well spent, especially when you want to increase your digital advertising and want to get more people to your website. And while you're bringing more people back to your site, a lot more of them will also keep seeing your brand all over the place.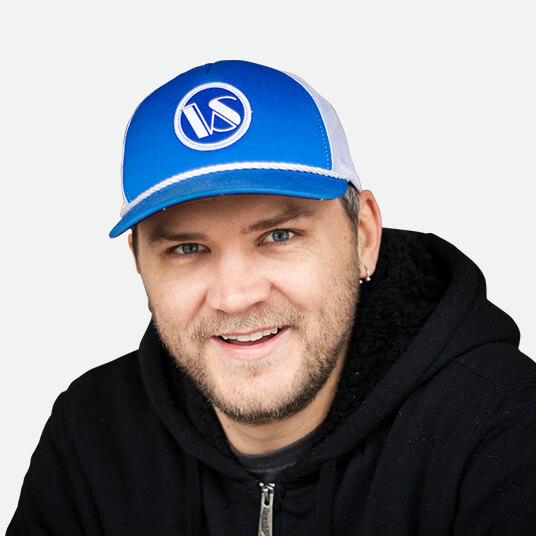 Johannes is a marketing strategist, copywriter, investor and director at Cloud Clicks
He helps entrepreneurs and business owners grow their business by taking care of all aspects of their digital marketing for more sales and cash flow than ever.