Have you ever caught yourself feeling a certain way that's in stark contrast to how you are supposed to be feeling at that given time?
Let me give you a few examples:
Crying on your birthday.
Laughing during the saddest part of a movie.
Grumpy at Christmas time.
Excited on a Monday morning.
These are just a couple of examples of which I must confess have been real occurrences for me.  (Don't judge me—I'm trying to be a better person).
I am guilty of all of these inappropriate displays of emotion… but I would like to focus in on the latter for a few short minutes as I expound on the joy I've found in my team and work environment at Verve Design.
I've recently returned from a trip to Hong Kong where I explored the far reaching corners of an intoxicatingly exciting city. I met countless inspiring people and was exposed to some of the finest food and cultural experiences the city has to offer!
I had a wonderful time… thanks for asking.
What's been even more wonderful however, is my return to work.
So it's Monday; a typically mundane event, that for many people brings with it a sense of dread and anxiety.
The excitement and sense of fulfilment I've found from working as part of a dynamically creative and relational (not to mention food-loving) team is unparalleled—and I thought it would be worthwhile dissecting this seemingly inappropriate (or let's say 'uncommon') display of emotion to uncover some truths that are applicable to us all.
Some of the things that make me love going to work on a Monday morning are:
A fun and inspiring team – every day is filled with lots of laughing, talk about travel and food (ummm, you had me at hello), creative exploits and fresh ideas.  Regardless of your industry, it's important to have the right people on the bus. People who are likeminded, who sharpen one another and who each bring something unique to the team.
Excellent working conditions – this is probably the easiest thing to change if you're not happy with the current conditions. It might be as simple as playing some good music, enjoying a shared lunch, or making sure people finish on time. Whatever it is that's important to you and your team—identify those things and work about getting your work conditions to reflect those values.
Quality output – we work hard and produce fantastic designs. I'm proud of what we deliver our clients and I know I'll never be bored or unchallenged. It's an environment like this that makes you want to get out of bed in the morning—because the product or service you are offering your clients is of the highest quality, it's cutting edge and it's going to make a difference in someone else's life.
Great clients – this is a tricky one to manufacture, but at the end of the day, I do believe likeness attracts likeness. If your business is branded in such a way that communicates exactly the message you're trying to communicate, the right clients will find you, love you and stick to you (while the wrong ones will scream 'bad fit' warning bells like nothing else). Putting energy and resource into this branding process is vital!
Obviously, all of these components take time, energy, planning, patience and discipline to get to your liking. They are ideals that we aim for in the workplace.
But when we spend the vast majority of our lives at work, it makes perfect sense to invest time and energy into shaping the culture and environment of that workplace so it's:
Healthy
Encouraging
Inspiring
Fun
Meaningful
Productive
Whether you're an small business owner, employee or employer… I hope you've found this insight helpful in terms of what's made Mondays (and every day) great for me.  If you've got any thoughts or comments, I'd love you to share them below.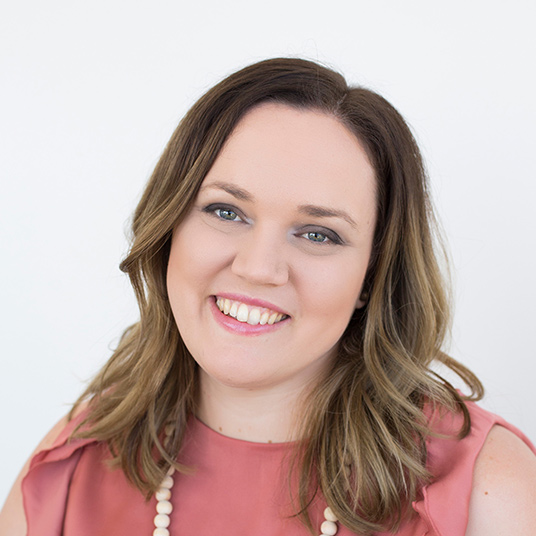 Co-owner of Verve Design, Teegan's 12+ years of experience in design and marketing, and her love of mindfulness and meditation brings strategy with intention and creativity with purpose.