Please join me in welcoming our first guest contributor, Johanna Anning, for our new three part blog series  "Business Health". Inspired by the work of some of my fellow small business friends, this series is all about keeping "healthy" in business and life. In it are the voices of great business people sharing their knowledge from various fields. We hope you enjoy the rich and diverse topics of keeping you and your business healthy.
STRUGGLING TO EAT WELL AND RUN A BUSINESS?
As a Nutritionist, I tend to see various trends in people's daily eating habits, many of whom are small business owners and are burning the candle at both ends. During a consultation, they tell me about their health struggles and often they say how it seems impossible to have it all – that is, to be busy and also look after ourselves.
Being a small business owner, I know only too well if we don't prioritise eating nutritious food (every day) and if we don't feel energised and balanced… every day,  then our businesses will suffer.  No question!
We rush around at work or home and lose track of time, so our blood sugar goes down, as does our good judgement in food choices. By the end of the day, we're frustrated because we don't feel good. Sound familiar, yes?
How can we be a successful business owner and find time to have glowing health and a rocking body? Something has got to fall by the wayside, right?  Well, actually, I'm here to tell you that doesn't have to be the case. We just need to be organised and have a plan.
Not to aim too high here, but I'm pretty sure Richard Branson would have his health at the top of the list so that he can be the best business head in his game.  Don't we all want that, though?  To be the best we can be?
And yes, he does have the money for that personal chef to whip up delightfully refreshing salads! But I want to tell you that with a plan, we too can have the same delicious and nourishing food at our fingertips every day…in our work fridges!
So my job here is to make your life easier and help YOU take charge of your health (so you don't need me anymore!).  You'd be so used to 'taking charge' and I imagine that you know only too well that if you need something done…well, then you're probably going to have to do it yourself.
So Here's The Plan (of course, this is entirely flexible to suit YOUR style!)
Evening prep (great for kid's lunches too):
Grab a medium glass jar and add natural full-fat yoghurt, frozen blueberries and linseeds (buy these in the health section).  Screw on a lid and put in the fridge for the morning.
Get another large jar and fill with fresh salad.  
Tip: put the 'wetter' foods at the base of the jar e.g. dressing, sauerkraut, avocado, tomato, goat's cheese, and layer the 'dryer' foods up the top (so you don't end up with a soggy salad) e.g. salad greens, sprouts, and a form of protein e.g. boiled egg, meat, or fish left over from dinner.  Screw on a lid and put it into the fridge for the morning too. Just make sure you keep the jar upright until you're ready to eat it, then when you up-end it into a bowl for lunch, the dressing will pour all over the salad. Voila!
Speedy Mornings:
Have a warm lemon water first thing in the morning to hydrate, detoxify and alkalise your body.  

There are endless health benefits with good hydration.  'Stress' actually causes toxins and makes us very acidic – not a good thing if you want energy and glowing skin!
Breakfast: Fill your blender with the below recipe for a quick, nutritious breakfast.

Grab your 'jar' salad and yoghurt jar and you're done!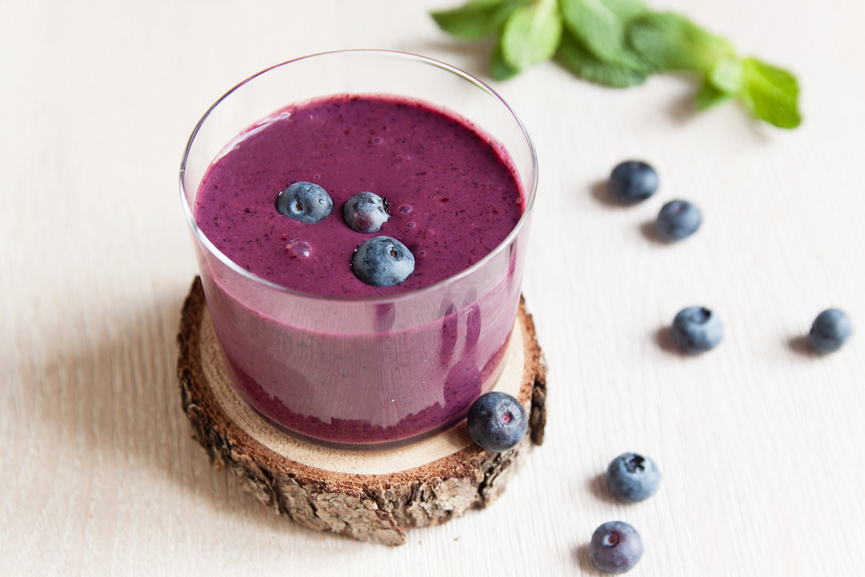 Smoothie Ingredients:
almond milk (or your favourite milk)
1 tbsp of natural yoghurt or kefir
1 handful of baby spinach
1 handful of frozen blueberries, 1/4 banana and 1/4 of avocado
1 tsp each of slippery elm, psyllium husk, probiotics and magnesium
2 tbsp of unrefined coconut oil
water to get your favourite consistency
Tip: Some blenders have a detachable cup (with lid) to take with you.  This is perfect for time-poor mornings!
I hope this helps you see that it doesn't need to be difficult to juggle both business and health.
We just to plan ahead a little with our food…much like we need a business plan.
For more help with your health, you're invited to join the Nutrition For Life Community.  As part of my 'giving back project' I help extremely busy business owners get their health back on track for free! OR if you want to dig deeper, work with me one-on-one and book here johannaanning.com
By Johanna Anning Nutrition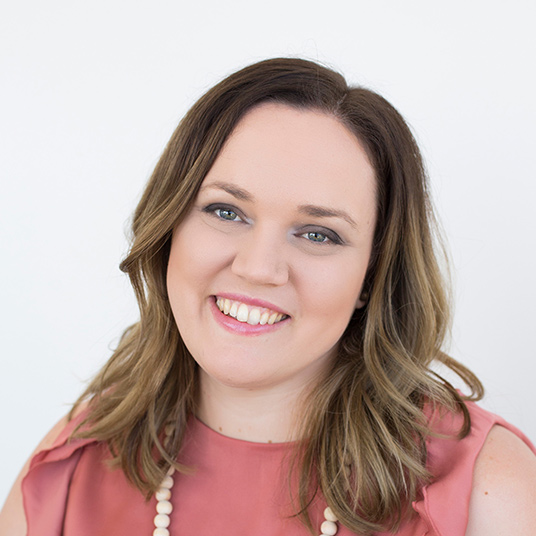 Co-owner of Verve Design, Teegan's 12+ years of experience in design and marketing, and her love of mindfulness and meditation brings strategy with intention and creativity with purpose.