A few years ago I was holding interviews for a new position in our studio, and an interesting thing happened. One of the candidates I spoke with was very open about wanting to set up a business in direct competition with mine, should he not get the job. I was intrigued by this notion of competition. And quickly I laughed it off and said, "There's no such thing as competition, because I'll never be you, and you'll never be me. I believe, competition is irrelevant"
He was a little annoyed at my statement and, before he got the idea I was being egotistical, I began to explain:
Remember when you were a teenager? You spent so much time trying to "fit in" and discover "who you were," only to realise that everyone is different and that's what makes those that matter really like you?
Business is just the same. Your business is unique in every facet – your "competition" can't replicate it because they're not you.
Therefore you don't have competition, and the traditional stance on business being in competition is irrelevant!
Even if this person was to "compete" with me for my clients, he couldn't replicate the exact interactions I have with them, nor could he replicate my ideas and thought processes. And the reverse is also true: if I worked with one of his clients, their engagement would feel really different working with each of us, even though we're similar in design style.
So what did I do next? I told him what he should do to get his business going. I encouraged him to start the process right away, because we need to grow creative industries even more in our city and beyond, and he has talent. Then, I told him he should go for it!
I shared some resources with him, sent him some links to some project management apps I use, directed him to this blog post and let him borrow a book. I did this because it's important to be helpful and kind, and to help someone out because you were once in their shoes.
Before he left, I also told him, "Don't let the traditional 'business' model tell you that you have to have a competitive edge to be successful – you  already are, because you're you."
The longer I'm in business, the more I learn that success isn't the numbers, the sales or the power.
It's about being really comfortable in your business skin. Comfortable enough to say: no one is like me, no one can be like me, and I can't be like them. My business is unique and I don't have competition because I am me and they are them. That, right there, is a success story.
When you realise this, you're even more comfortable collaborating with others doing the exact same things as you, without ego or insecurities getting in the way. And collaboration brings ideas, support and wild innovative thinking. You're putting yourself in a shoebox if you don't want to talk to your "competition."
I love to run into others doing the same thing in business and talk about projects we're working on. I love discussing problems we're having and being really open about our business and what that means for the bigger picture.
We're going through the same shit – we should be there for each other.
And every time I have an interaction with another business owner who is in my industry, magic happens.
What are your experiences with collaborating with, not competing against, others in your industry? How do you feel about the term "competition is irrelevant". I'd love to hear your thoughts!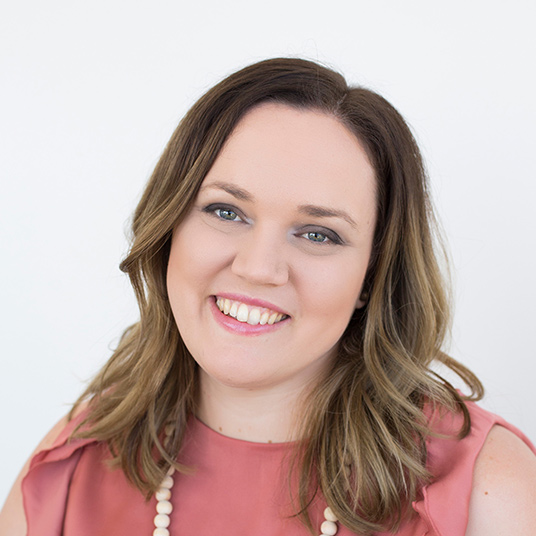 Co-owner of Verve Design, Teegan's 12+ years of experience in design and marketing, and her love of mindfulness and meditation brings strategy with intention and creativity with purpose.