Photoshop is an excellent tool we design folk often use. Though I do feel like Photoshop, thanks to the slang and mainstream media, is the tool that receives the most recognition despite there being an array of programs in a designer's toolbox.
I often hear – "You can use Photoshop to make that look good, right?"

And it's even reached the stage where Photoshop is used as a verb – "I'm just Photoshopping it, okay?"
Curiously, Photoshop has somehow become "famous." I think that's an interesting thought to ponder, and perhaps it's because Photoshop is one of the earliest programs designers used and is one that now non-designers have easy access to. Today, while Photoshop is still relevant for many things, it's only one program amongst many we use to craft our work.
So before leaping in to purchase Photoshop for your project, let's consider a few key reasons you might need to use that program.
Photoshop is a Pixel-based program
Photos are made up of "pixels" – teeny, tiny little dots in a grid which make up a picture. If you zoom into a photo close enough, you'll see what I mean.This means Photoshop handles pixels well. And where are pixels seen? On computers and the web of course. Therefore – Photoshop is great for creating web based things, like web buttons, web graphics, web banners and even graphics for social media.For designers, we use Photoshop a lot when creating websites, animated gifs and web buttons for our clients.
Photoshop was originally designed for photos
There's no news here. Photoshop was originally designed as a program for photographers and designers to edit photographs in the post production stage.
While other programs like Lightroom have since become more popular for photo editing in large batches, Photoshop still has its place for editing photos. You can remove backgrounds in photoshop, and add in features and elements into the photo that might have been missing. You can also do things like cropping, and adjusting the lighting, temperature, and contrast.
Photoshop is great for product images
If you're a product based business and want to take photos of your products on white backgrounds, Photoshop is an excellent tool for "masking" out the background area for a consistently white-sharp background. This is a technical skill, but there are many tutorials available online on how to "mask out" or "deep etch" a background in using the program. Once you do it a few times it'll become easier; and your product images will look so much cleaner displayed next to each other – without different kinds of white backgrounds!
So when shouldn't you use photoshop?
Photoshop shouldn't be utilized for the following:
Creating logos

: Logos shouldn't be created in a pixel based program because when you scale the logo up when it's created with pixels, the resolution of your logo will become poor.

Creating Flyers or Brochures:

Flyers, brochures or reports which have multiple pages,  are not suitable to create in Photoshop because it doesn't handle multiple pages, plus your text formatting won't look as "crisp" in a pixel based program.

Signage

: If you have a big sign, Photoshop won't handle the large resolution very well, and your signwriter will curse you for creating a sign in a pixel-based program because the resolution will be terrible!
So if you're editing photos or need graphics for your website or online, Photoshop is the tool we'd use to create these images. But as for everything else – we rely on other programs to help us craft the design we need!
Photoshop is celebrating it's 25th Birthday this year! Happy Birthday Photoshop! Some of our industry peers have celebrated by designing graphics to celebrate – you can check out some of the work on Behance here.
When do you use Photoshop for your projects? Is it your go-to program? Tell us why in the comments, we'd love to hear your thoughts!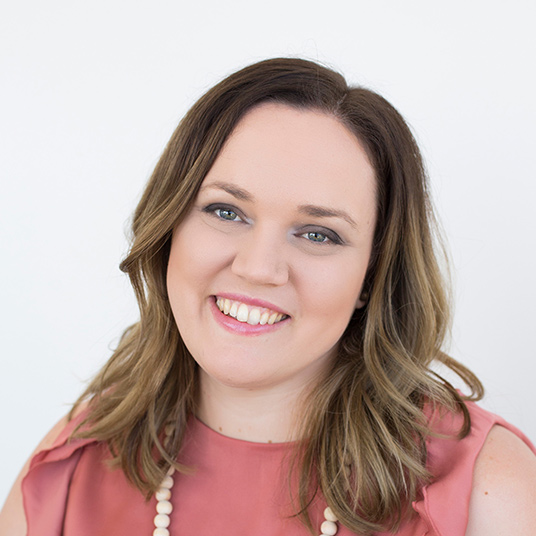 Co-owner of Verve Design, Teegan's 12+ years of experience in design and marketing, and her love of mindfulness and meditation brings strategy with intention and creativity with purpose.