As the calendar ticked over this month, into the new financial year in Australia, I reflected on how the past 12 months has been strangely beautiful. I feel like I've grown a lot in my business over the transition of these last four seasons, more than I ever have in the past four years – and it's all come down to consciously choosing to go at a slower pace in my business and enjoying the efforts of my hard work.
In January, at the beginning of every calendar year, I set my intentions for the year. This year my intentions were focussed around two key words – Freedom and Love. Now into July, I feel abundant in both of these words, as I surround myself with clients and projects that offer an immense amount of creative freedom, and people I have really grown to love and think of as friends. In my personal life, this year has been momentous for me as I turned 30. I was also excited when my partner of nine years proposed, and then we later experienced the joy of finding out we are to welcome our first baby this October. It was like the universe was wanting to send me all these gifts on my 30th birthday and it was asking for me to move to a slower pace.
In previous years, my intentions were set around learning, establishment, growth and business evolution. I spent a lot of my earlier years in business changing, evolving, learning new ways and doing things better. I needed those years. However, I noticed a dramatic shift in my thinking in late 2015, which brought on the intention to focus on freedom and love in 2016. I didn't want to conform to anyone's ideal anymore – I wanted to break free and have more freedom in my day-to-day, more freedom in my processes and systems, more freedom in life.
After years of working hard to learn and rise up, I realised I wanted to enjoy the love that surrounds me in having my own business, that I worked hard to build around me. And as I look back at some of the blog posts I've written over the past two years on the topic of self reflection, I see the signs of this slowly evolving. All the puzzle pieces have come together to bring me to this point right now.
I've been reviewing some of the posts I've written and I wanted to share these with you because I think they're important not just because I am proud of them and I can see where I've come, but because you might be riding the same path as me – ready for freedom and love – and notice some key thinkings in these reflections too.
In August 2014 I wrote about 3 steps to a values based brand.
This was the start of my reflection around what makes a business consider their "values" and the "remember where you came from" paragraph is a huge symbol of love for me personally. Love shared with your community and your family are core values to me in running my business.
In August 2015 I wrote about why traditional forms of networking don't work.
I crave a deeper connection when I meet people, and that doesn't change when it's business related! This post came out of pure frustration around networking events, and why I always walked away feeling unfulfilled – there was simply no love at these events!
Above: A slower pace – surrounded by Freedom and Love. This is me with my fiance, Sean and our baby bump. Photographer: Megan Marano, Insight Creative
On reflection, together the posts reveal a really important reminder to all of us that values and freedom for your own self expression shouldn't be taken for granted. I'm grateful I get to live in a country that has such freedom and love surrounding it. I'm grateful I've learnt to surround my business with these values, and I am grateful for the journey that has led me to today – everything has magically formed for a reason.
In rereading these posts, I realise that you get to choose a lot in your business. If you're stuck in the daily grind, choose to be more loving to yourself and take care of yourself better. If you're sick of the same old way, choose to use your freedom to create your own rules. Set some boundaries around what you say yes to and what you say no to, so you let freedom be your choice. This means you get to choose the right things to say yes to, out of love and not out of obligation; and freedom becomes your ultimate success tool.
"The difference between successful people and very successful people is that very successful people say no to almost everything." Warren Buffett
Maybe you're feeling that way too? Maybe you've been working really hard on your business and you're ready to just enjoy the freedom and love that comes to you through all your hard work?
I invite you to reflect on the past financial year and see where the pieces of the puzzle are showing up for you. What have you done in the last financial year that's given you the freedom and love you crave? And could you begin to set some freedom and love intentions for this next financial year? I'd love to hear your thoughts in the comments, or drop me an email if you like!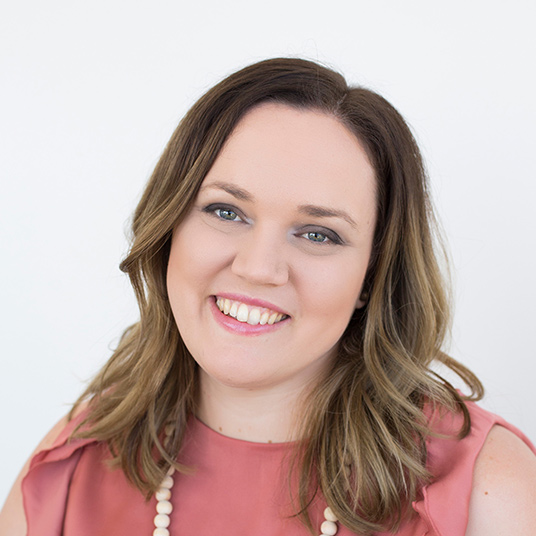 Co-owner of Verve Design, Teegan's 12+ years of experience in design and marketing, and her love of mindfulness and meditation brings strategy with intention and creativity with purpose.