When you're paying a designer to create your branding or another important project, you're making a big investment, and probably have high expectations, too! So how can you create the best possible client/designer relationship? How can you get every ounce of creative genius out of that designer, and ensure you want to continue to engage them long into the future?
I'm happy to let you in on a few secrets to creating a dreamy partnership with your designer – they'll love you for it, and you'll be happier with the art they create!
1. Be proactive about your business: make some decisions before you enquire!
Of course, getting new shiny design work for your new business is an exciting process – who wouldn't want to move full steam ahead? But before you start thinking about colour schemes and font choices, there are a few things you need to do first, to ensure the end result is just what you imagined!
Secure your business name: Make sure your business name of choice is registered, you have a domain name, and you've thought about a tagline that describes who you are or what you do! If not, a designer might be able to help you brainstorm some names to get started.
Identify your target audience: Have you determined who is your "dream customer?" (Hint: they probably share your core values. You can read more about the connection between values and ideal clients in our blog post here!)
Articulate what sets you apart: What's your point of difference when comparing your competitors?
Know what your business actually does: Of course this seems basic – but it helps if you're able to explain it! Are you selling online or in a retail store? How will people find out about your business?
Describe what you like: Can you show your designer some design styles you're attracted to? Do you know why you like what you like – in other words, why certain designs appeal to you?
2. Ask about the process, then honour the process!
Every designer is different in how they create their art. Some designers love to spend hours on research, others like to draw initial concepts before getting to screen time, some even like to take weeks just to brainstorm. Whatever the process is with the designer, you should honour it. Asking them to do something different or to adapt to the way in which you've worked with a previous designer could get in the way of the best creative result. You can read all about our process here.
3. Don't hesitate to communicate.
When it comes to helping your designer create your brand, you can never say too much! The more passionately you share your story, your ideas and what makes your brand unique, the better connected a designer will be with you and with the final product. So go right ahead! Write an epic novel about your business. Share some photos about your progress. Gather words and phrases that reflect your brand. However you choose to communicate, just be open and share as much as you can with your designer. Then, you can sit back and let them craft the magic of your story in a visual way.
4. Consider your choices – how many do you need?
When you first engage a designer, be sure to decide up front if you prefer to receive one concept or two, or maybe a few. And mention this before they quote you a rate! Keep in mind: extra concepts mean extra research time, creation time, and tweaking time, which means extra cost. However, an additional concept could provide a new perspective, a fresh idea and a design direction you may not have thought of without having the additional choice. And the right concept is always worth the investment!
5. Be respectful of the art!
Understanding the artist's creative rights is paramount to keeping a great client-designer engagement, and this goes way beyond mere copyright and intellectual property law. It's about being ethical. See, you may feel that editing or cropping a designer's work, pasting text and images on top, or tweaking the design yourself is harmless, but it's actually damaging the integrity of the original work (and its creator!). You wouldn't see the Mona Lisa cropped or plastered with new content, would you? Respect the art, the designer and your own brand, and always ask the designer first if it's okay for you to make revisions. The designer's reputation is at stake here, not to mention the consistency of your brand!
We've been privileged to create some amazing things for our own amazing clients, and we'd love for you to be one of them. Please enquire directly when you're ready to begin our design partnership with your brand!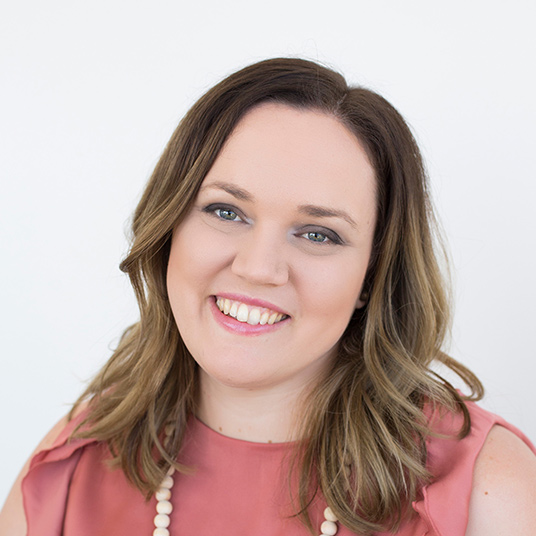 Co-owner of Verve Design, Teegan's 12+ years of experience in design and marketing, and her love of mindfulness and meditation brings strategy with intention and creativity with purpose.