A strong social media presence is so important when you're running a business, but that doesn't necessarily make maintaining one easy! With so many things pulling at our time and attention, and the constant challenge of creating fresh content, it's very common to become overwhelmed by the whole thing and to feel like just giving up. That feeling becomes even stronger when we're not seeing the return we hoped for in terms of increased fans and followers and growing revenue.
But, just like the old children's story "The Little Engine That Could," there is real value in perseverance! Social media is not an easy path to overnight success, but rather it's part of an overall marketing strategy that, over time, can strengthen your brand and help you attract more loyal customers to your business.
Who doesn't want those things, right?
And, just like The Little Engine That Could, by calling on your reserves (both the discipline to keep up with your plan and the resources that can make it easier) to power through, you can reach your social media goals.
Here are a few tips to turn your social media presence from a state of "I think I can" to "I knew I could!"
Decide where you want to participate. Contrary to popular belief, you don't have to maintain a presence on every social media channel! Instead, focus on the platforms where you know your ideal customers hang out, and where you feel motivated to spend time and engage. It's much more important to be active and focused on a couple of social media sites than to have completely stagnant accounts on a dozen!
Plan your content in advance. Using an editorial calendar (there are tons of templates available online, but any old calendar will do) to map out your content in advance will help you to ensure your posts are varied, interesting and relevant to your audience. You'll be especially glad you planned ahead when you suddenly get buried in a project or have a deadline looming – no more panic over what to post, because it's already been figured out!
When in doubt, lean on your brand! A smart business carries its branding all the way through to every aspect of its marketing, and that includes social media. Your social media accounts should reflect your brand (colours, imagery, messaging) and should feature content that you know resonates with your ideal clients.
Don't forget to engage. Taking time to respond to inquiries and comments from your fans and followers is so important. Not only does it boost their image of your business and brand, it also gives you insight into what's important to them. Pay attention to this and you'll find curating content for your posts gets easier and easier.
Focus more on relationships than numbers. Practically every business would love to have a zillion followers – that's not realistic, though, and more importantly, it's not even valuable. You want your social media following to grow organically. In other words, you want fans and followers who are truly interested in your business, and who have the potential to convert into customers. Boosting your numbers through artificial means (can you believe people pay for this?) won't do anything good for your business. So, instead of obsessing over "likes," focus instead on creating quality content and cultivating real relationships with your followers.
Remember: social media is supposed to be fun! Keeping up with your social media presence really should be one of the more enjoyable parts of your day – after all, you're sharing interesting things with people who like and respect your brand, and getting instant feedback! If you find yourself procrastinating, consider what you can do to bring a little spark back to your social media, or consider delegating the task to someone on your team who'll enjoy it. Your social media program will be that much more successful when someone who loves it is at the helm!
If your brand (including the visual aspects of your social media presence) could use a refresh, we'd love to chat about how we can help. Please email us to find out more!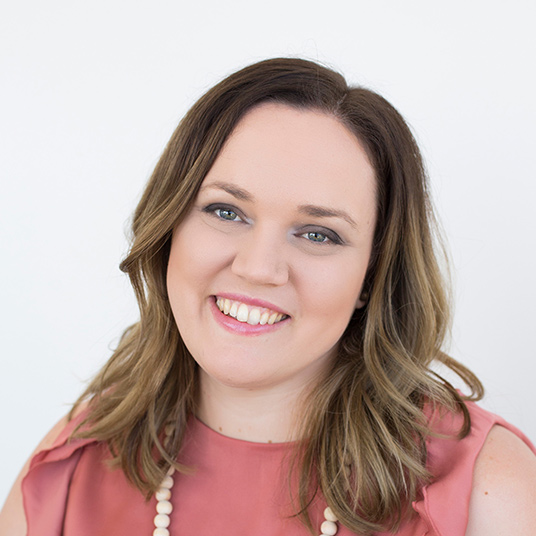 Co-owner of Verve Design, Teegan's 12+ years of experience in design and marketing, and her love of mindfulness and meditation brings strategy with intention and creativity with purpose.