Happy New Year! If you've resolved to launch your dream business in 2016, you probably want to start by selecting your business name. Your business name is your clients' very first impression of who you are and what you do, so choosing the right one is incredibly important. The wrong name can chip away at your credibility and keep you from closing sales, while a great business name can serve as the foundation for your professional image for years, even decades, to come.
But…no pressure, right?
All joking aside, selecting a business name is a big decision, one that should be made with intention and strategy as well as heart. (It's also an exciting part of the launch process, because it suddenly makes the business you've envisioned seem so real!)
Here are some questions to ask yourself when considering the name for your new venture:
Is the name too vague? It may be trendy to choose a business name that has nothing to do with your product or service, but trust me – there will be times when someone encounters your name without the benefit of a website, business card or personal explanation from you to clarify what you do. At least give people a hint, right within your business name itself!
Does the name represent something besides personal value for me? Can a business name really be too personal? Sure, if we're talking about something like the name of your favourite childhood pet! Seriously, though, while you should choose a name with some significance to you, it should also communicate the vision for your brand above all else.
Is the name available as a domain? It's super important that your clients be able to find you on the web, and that starts with an intuitive domain name. If you really love a business name and the common .com version isn't available, remember there are some clever options available right now that might be a great (and memorable) fit. You can secure a domain extension with .photography, .fitness, .business and more – the possibilities are practically endless!
Is the name easy to pronounce, and do you like saying it? A great business name's pronunciation should be clear to all who encounter it – and it should be a name you're proud to say over and over as you answer the phone, shake hands at networking events, and pitch to potential clients. Don't choose a name that sounds like another word or that is commonly misspelled, either. Make sure your name is clear, memorable, and makes you feel good.
What does a Google search produce? Take a moment to run any business name you're considering through a Google search (both a web search and an image search). Are you comfortable with what comes up? Remember that the search results you're seeing are similar to what clients will see when they Google you, and you don't want your beautiful new business associated with anything unsavoury!
Does the name pass the auto-correct test? This one might sound a little strange, but who hasn't been foiled by spell check at one time or another? Try typing out the business name on your mobile phone and see if your auto-correct feature changes it to something unappealing (or worse, inappropriate!). Better you find out before your clients do!
Is the name already trademarked? I know – nothing feels worse than thinking you've found the perfect name, only to learn someone else already owns it. You want to ensure that you have the legal right to use, and the ability to trademark yourself, any business name you select.
Can the name be easily created within a logo? A brand designer can help you determine if the name you're considering lends itself well to the small format of a logo design – remember that the letters that make up the words in your business name will affect the balance and symmetry of all the branding you create.
When the business name you love clears all the questions above, congratulations – you're ready to begin your branding journey! How can we help? Email us and let us know!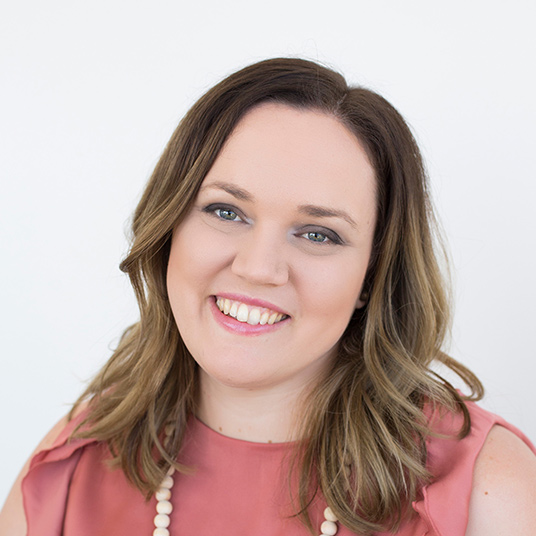 Co-owner of Verve Design, Teegan's 12+ years of experience in design and marketing, and her love of mindfulness and meditation brings strategy with intention and creativity with purpose.