I'm going to let you in on a little secret…
And once you hear it you'll think it's so obvious.  However it's the one thing that often goes awry when new businesses are coming up with and/or designing their logo.
The secret is all in the way your business's branding and logo is TALKING to your audience!
If you can get your branding and logo speaking the right language to your customer, then you will notice significantly increased exposure and appeal within the marketplace.
Getting this right can be the defining factor in customers choosing you over your competitors.
Think about this: Have you ever been shopping at the supermarket and selected something off the shelf purely because of how it looked? Or have you chosen to dine at a cafe—on a street with several cafes—simply because of the way that particular cafe looked?
Of course you have! After all, that's how logos and branding work.
Here's an example to illustrate the important role your logo plays in helping your customers make the right decision…

Which one would you be more inclined to walk into?
It's absolutely crucial to invest significant time into your logo design process so as to guarantee your brand is perceived and recognised correctly within the marketplace—and so it'll serve your business long term!
We know logos are very personal. However, just because you like the colour pink and love butterflies, doesn't mean you should have a pink logo with butterflies.
Likewise, just because your dog's name is Lilly and you love the colour green, doesn't mean these elements are going to be the right fit for your brand.
Here are our top 3 tips on getting your logo design right from the get-go:
Avoid the "I just want to get it done" mentality
You just want to get your logo done so you've got something out there—all while not paying too much, right? Wrong!
Do you really want to have to re-brand in a year or two because you've realised your logo isn't working properly on your signage, or it doesn't fit on your website header, or that colour green is really ugly when you print it out!?
Most likely, a rushed logo means you'll have to get it re-done again in the short term.  This means you risk ruining your brand reputation by changing your branding and message in the early development stages of business! You'll come off flakey, unprofessional, or even worse—look like you don't take your business seriously!
Our advice—SPEND TIME (at least as much as you would on a business plan) and get it done right from the beginning so your first logo will last 5 – 10 years!
The key to getting your logo designed accurately for your business is having an engaging one-on-one conversation with a designer who'll ask the hard questions. Questions about every facet of what your business does, who your customer is, the future of your business, your business goals, competitors and more.
I can't stress how very important a lengthy conversation is; so the designer 'gets' your business as if it were their own!
Look at your logo design as a long term investment
Logo designs aren't expensive when you think of them being with you for the long haul.
If you're paying $800 for a professionally designed logo—that logo should last 8 – 10 years!
When you do the math… that's an investment into your business of $80 – $100 per year.
Considering most reputable designers will also provide you with multiple logo types for online, print and social media—in different colour types, etc., $100 per year is peanuts when you want to make sure your brand is consistent and workable across all platforms!
It's worth the investment for the long term gain of having a successful, well-considered logo.
Find an experienced designer
There are a few things that'll help you know whether a designer is worth their salt when it comes to logo and brand development. Here is a checklist of things to ask when choosing a designer:
– Ask to see a design portfolio of work—this is usually available online on their website. Ask yourself, do they have decent experience in logo and brand development?
– Read up on their credentials. You could check out their professional profile on Linkdin. Have they studied design? How long have the worked in the industry as a graphic designer?
– Do they align with your business values? You want to get to know this designer like a good friend, and good friendships are always based on a shared set of values and morals. Look at the messaging used on their website and blog—do they align with everything you believe in too?
– Can you see yourself working with them long term? Developing a great relationship with your designer from the beginning will ensure they always have your best interests at the front of their mind.  Also, when other projects arise that you need help with, they've been there with you right from the beginning so they'll know how to create graphic design for your business in signage, stationery, brochures, websites etc.
– Ask what their logo design briefing and consultation process looks like.  Ensure they spend the time to get to know you and ask questions about your business. This is best done in person or over the phone so you can really get to know each other!
– Ask what's included in the logo design.  Do you get all the files you'll need for print, online, web and social media?
– Is a style guide included in the logo design?  You'll want to make sure your logo is always represented at it's best, and a style guide is essentially a 'how to use your logo' manual that you can send to suppliers, sponsors or other designers who might use your logo.
Making the right choices when it comes to creating your logo design is an important and long term investment.
We hope these tips help you make the right choices for this important and exciting stage in your business!
Do you have a burning question about your logo? We'd be happy to assist you in ensuring you're making the right choice when it comes to developing your logo design.  Leave your comments and/or question below!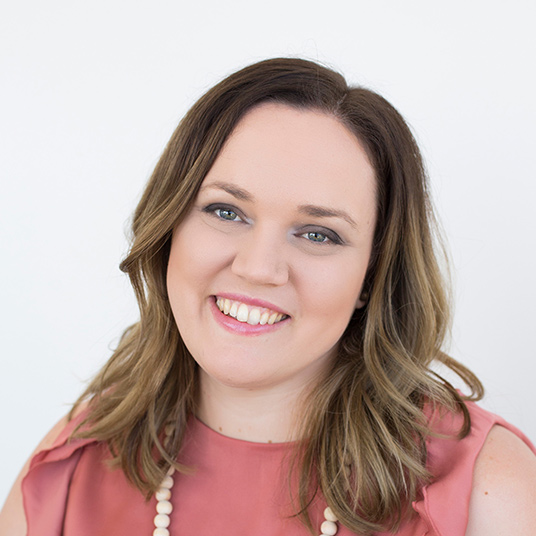 Co-owner of Verve Design, Teegan's 12+ years of experience in design and marketing, and her love of mindfulness and meditation brings strategy with intention and creativity with purpose.