So, you've got a great business concept and now you're at the point of nutting out the details… How will I go about marketing my business? Where should I be based? Will I need a website?
One of the most important things you'll be asking yourself is, 'What should my business be named?'
When considering a business name, there are a lot of factors that come into play and you need to make sure you are 200% happy with what you've chosen.  (But that doesn't mean you should name your cafe after your dog; unless your dog's name is Chocolate, then maybe you can consider it).
It's important to get your business name right from the very beginning so that you aren't having to change it two years down the track when Sally's Doll Houses wants to start selling toy trucks!
Here are a few of our suggestions to help you come up with the ideal name for your business:
Write down all of your options
Write down everything you can think of that relates to your business – call it a brain dump.
Write down everything that comes to mind, from the words you would use to describe your great product or service, to the emotions you hope for your business to evoke, as well as variations of your key words, quotes, and word pictures.
Don't think too much during this stage – just get it all down on paper, out of your brain, and then (only then) start to think of actual business names.
The words that you've put down will begin to take shape, and undoubtedly you will be surprised by how much character your business already has by the words you've penned.
If you're needing a bit of extra inspiration, there's a great website which will help you come up with some options that you may have otherwise never thought of or considered.  Check it out here.
Write all of your options down and leave the list for a couple of days (or weeks, if you have time) and come back to it.  Look through it again and cull the list down to your five favourites, taking into consideration what message you'd like your business name to communicate with your customers.
Search it's availability
Check the availability of these names on a reputable business register and do a domain name search.
It's also a great idea in this early stage to check the business name's availability on all social media platforms.
This should be one of the very first things you do.  If you leave it until you have your heart set on a name, there's a sad chance you might be up for some serious heartbreak when you find out that business name and/or domain have already been snatched up.
You don't want to find yourself back at square one. So do yourself a favour and check availability first!
Consider it's longevity
Think about the longevity of your business name.  If you're planning on expanding your business or moving into a bigger space down the track, you'll need to plan for this.  After all, Graham Street Accounting is not going to work if you move to Sharon Street in two years.
Likewise, if you're selling birthday cards and want to move into selling a full stationery range, business names that allude to you selling just birthday cards will become ineffective once you expand.
When choosing your business name, think about your business plan and where your business is likely to be in 10 years time! This is not overkill; it's called forward-planning and being visionary.
Ask your nearest and dearest
You'll want to make sure that the name you choose is sending out the right message and creating the right image for your business.
Like it or not, friends and family are the best for giving their advice and they often won't hold back on telling you exactly what they think.
Take on their feedback objectively, and run it through the filter of what you know to be true in terms of your brand's personality.
And finally… Go with your gut!
After you've considered all of these things, you should have a pretty good idea of what the right fit is for your business.
At the end of the day though, go with your gut!  After all, it's your business and you know it best.
Have you been through this process of choosing a business name? How did you go about narrowing it down? Share your thoughts and experiences below…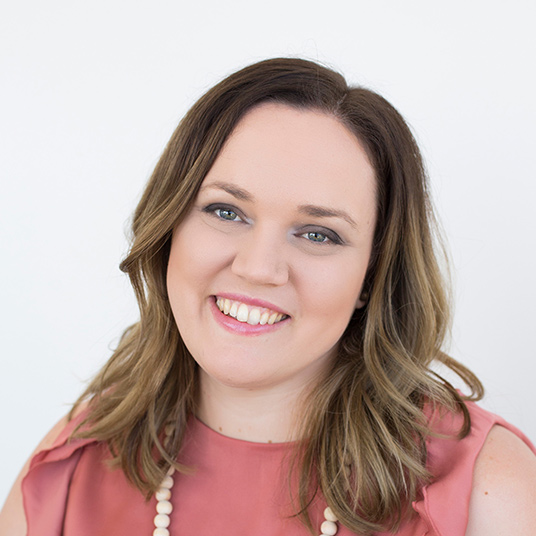 Co-owner of Verve Design, Teegan's 12+ years of experience in design and marketing, and her love of mindfulness and meditation brings strategy with intention and creativity with purpose.